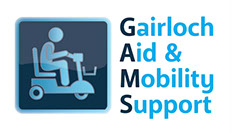 GAMS (Gairloch Aid and Mobility Support) was launched in March 2015 as a project of GALE (Gairloch and Loch Ewe Action Forum).
The aim of GAMS is to support people with limited mobility and offer time-limited loans of mobility and
independent living aids, as well as training and advice in their use.
Contact :-
Birgit Joost Tel.: 01445 741783
E-mail: admin@gams.org.uk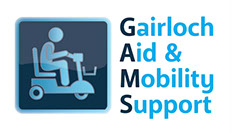 Mobility and Independent Living Aids
Introduction:-
Many people struggle with daily life because they are either not aware of, or not using the appropriate aids which could give them so much help. One person, for example, had to waken up his wife on a regular basis, in order to get out of bed. Others had to stop having their so much loved bath because they struggled to get in and out.
If you get a loan of an aid you will be trained in its use. This can be a short instruction or, for example, in case of the powered wheelchairs, a more intensive training. Of course it can be possible that aids which are required are already on loan. We then try to organise a similar aid. The same is if we realise that we do not have aids for certain problems.